What are connectors?
Connectors refer to connecting parts for electically connecting one function with another. There are verious types of connectors with different sizes depending on the applications and use environments.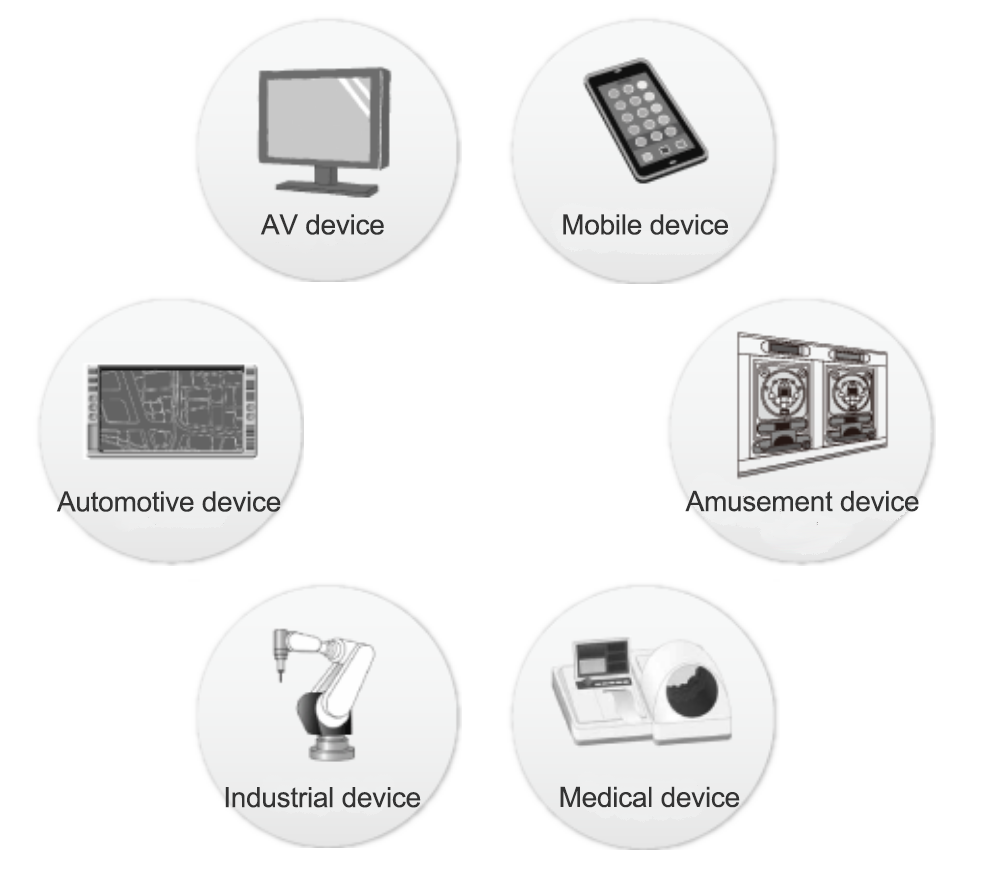 Types of connectors for intra-device and device-to-device connection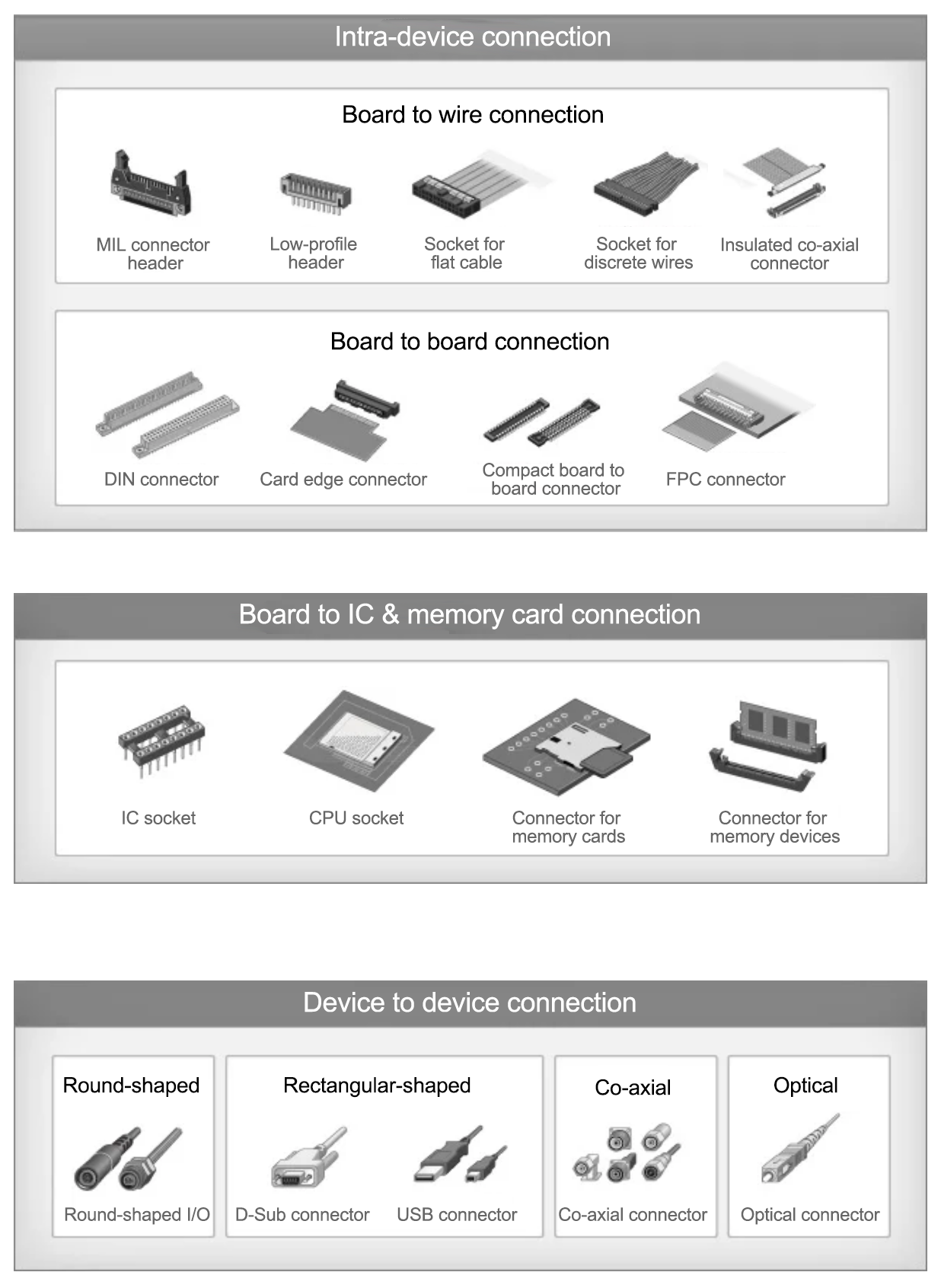 Classification of connectors handled by Panasonic
Panasonic mainly offers connectors that are used for the internal wiring of compact digital devices such as mobile devices and can be roughly classified into the following two types.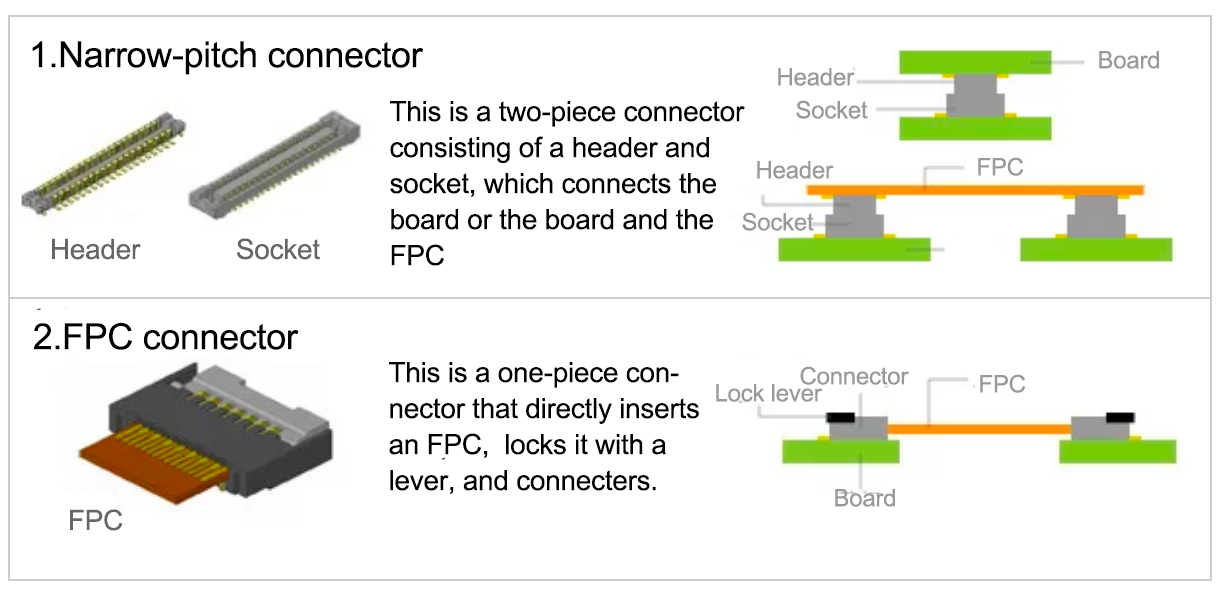 Use for internal wiring of equipment
Example case of use in mobile devices such as smartphones. Panasonic connectors are mainly used in the following connection applications.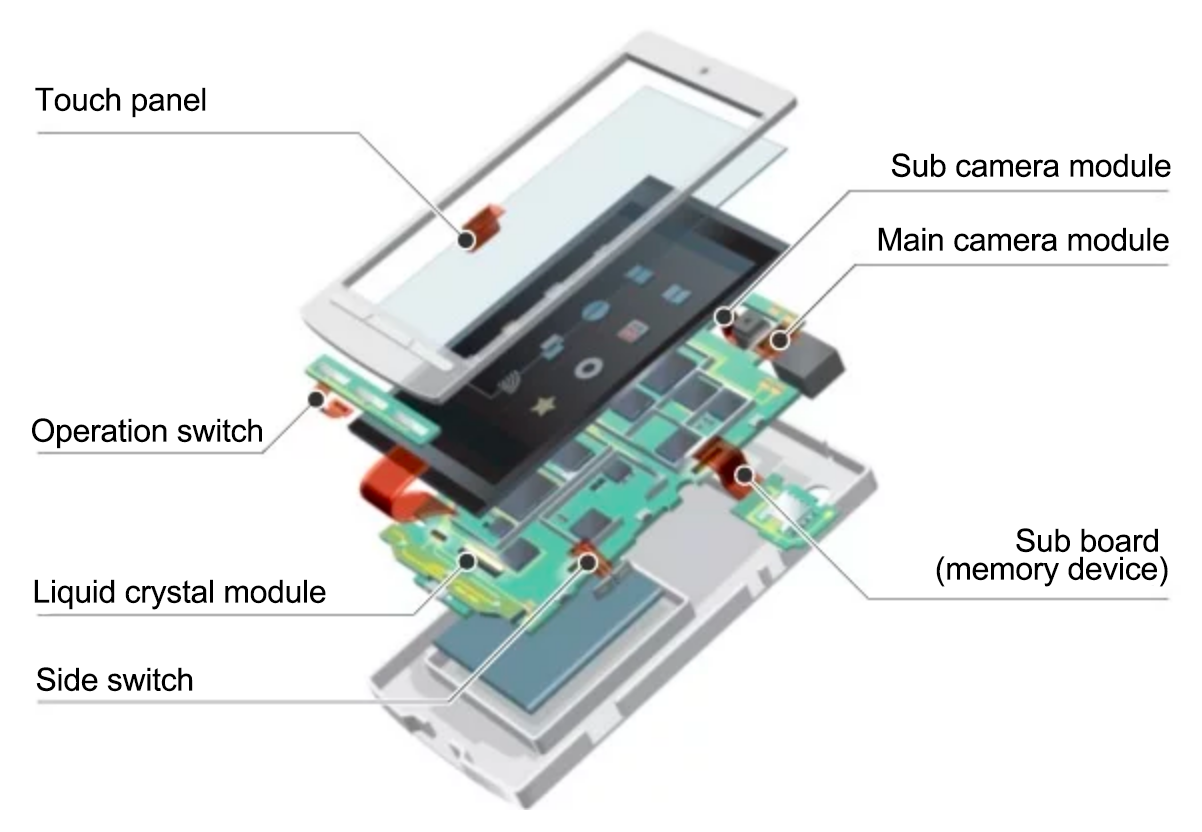 Why are Panasonic connectors incorporated into mobile devices such as smartphones?
It is assumed that compact mobile devices such as smartphones are used under very harsh environments, which require connection parts (connectors) incorporated into such devices to meet stringent specifications.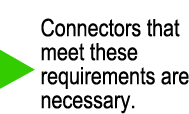 It is mainly the above requirements that are considered important. Panasonic has been expanding its connector business with the development and proliferation of mobile devices such as smartphones cellular phones and promoting the development of products that meet such required specifications.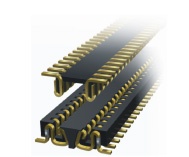 Advantages of Panasonic connectors (1)
Ensuring contact reliability


The contact spring characteristics have been improved against vibrations and shock that are inevitable in mobile devices! Even ultra-miniature contact parts ensure excellent contact reliability!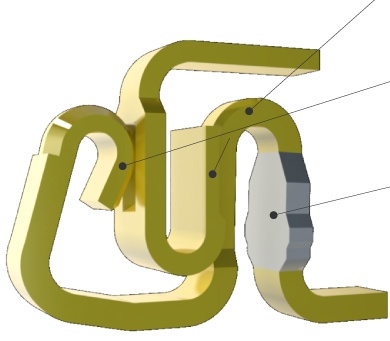 The double contact structure comprising the V notch two-point edge contacts and clip type contact achieves three contacts per pin to ensure the contact reliability, which is normally impaired when ultra-miniature contact parts are used!

Solder rise is prevented for ultra-miniature and low-profile contact parts! The structure ensures mountability and contact reliability!

Increases resistance to corrosion caused by environments including surrounding gases (car exhaust, etc.) and sweat from the human body!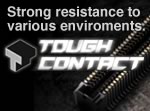 Tough Contact that provides strong resistance to various environments
Tough Contact-equipped connectors constructed to achieve high reliability in various environments will make mobile devices tougher than ever.
Advantages of Panasonic connectors (2)
Miniaturization
Offering a wide product lineup tailored to the high functionality and miniaturization of mobile devices!
Advantages of Panasonic connectors (3)
Workability during assembly
Connectors inevitably require connection (mating) work; therefore, man-hours and workability during assembly must be taken into consideration.
Narrow-pitch connector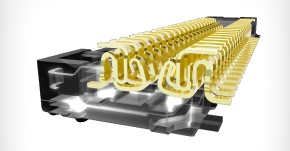 The connector's simple lock mechanism achieves good operational feel when it is mated!
FPC connector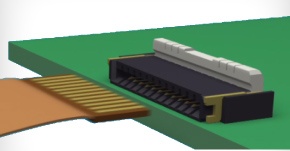 Designed with ease of FPC insertion and lever operability taken into consideration