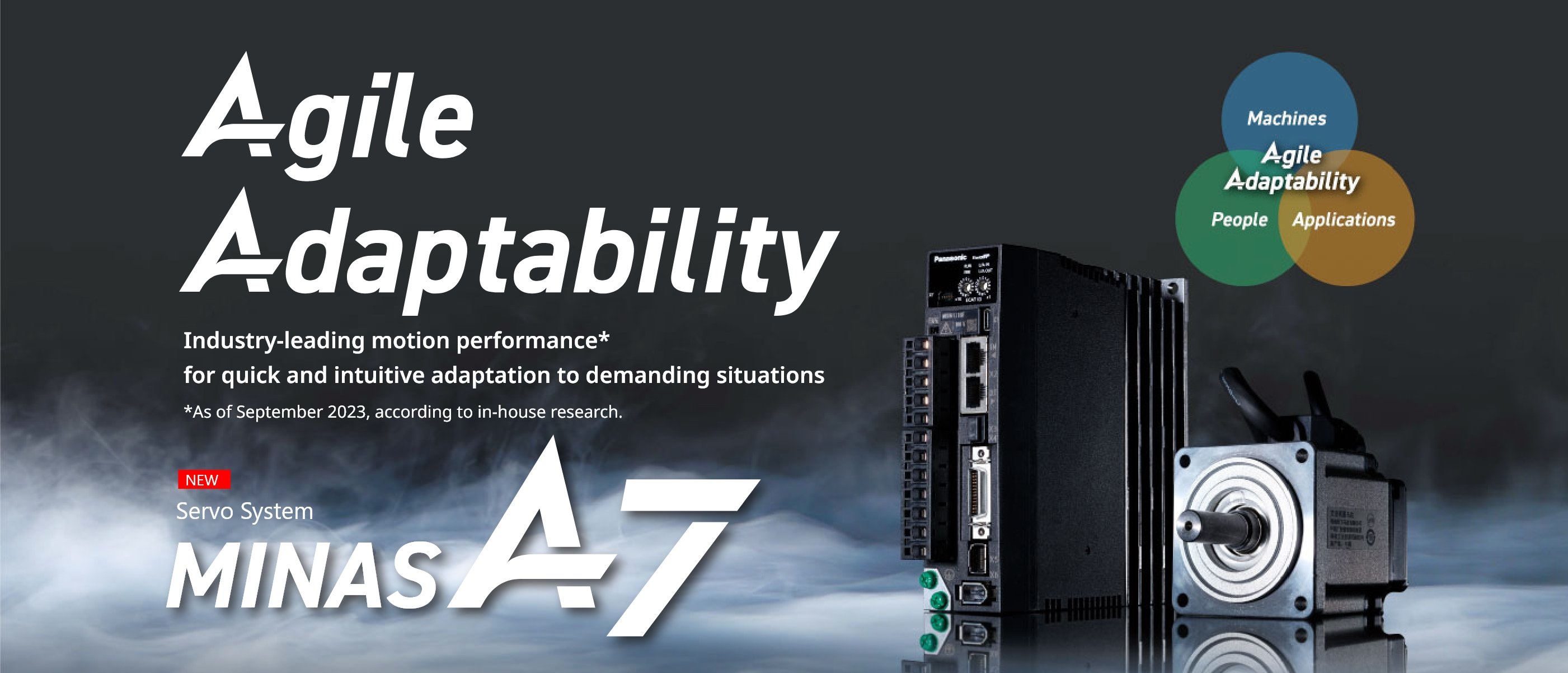 Basic Servo performance that further enhances machine performance
The MINAS A7 achieves the industry's highest motion performance*, follows commands faithfully and provides strong resistance against disturbances.Increased responsiveness to machines enables higher speed and higher precision.
*As of September 2023, according to in-house research.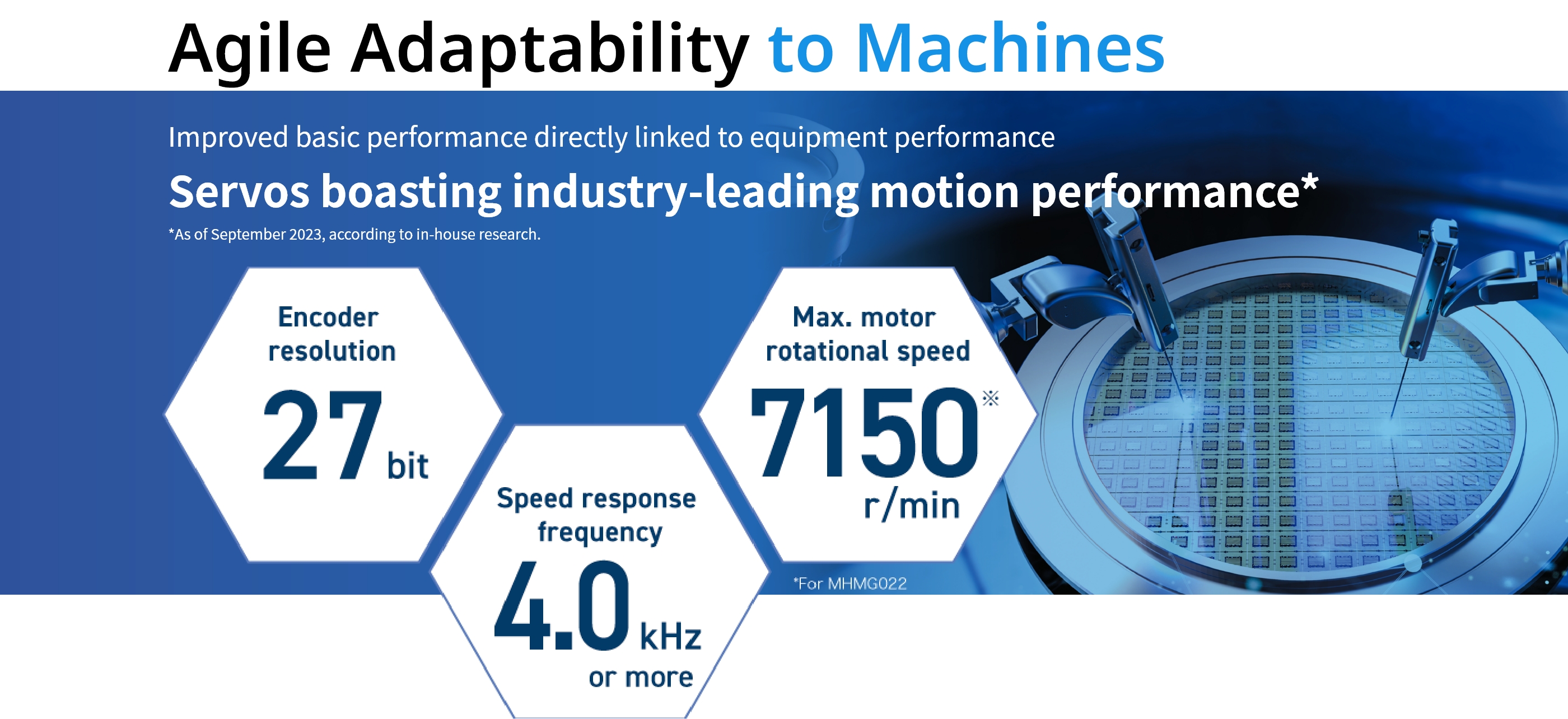 Improvement of basic performance
directly linked to equipment performance
Optimization of man-machine operations through servo intelligence
Making the servo intelligent simplifies setup, which used to take long hours of development, through auto-tuning functions, maintenance functions, and application optimization. Increase the productivity of machines, people and applications by allowing them to adapt quickly and intuitively to more demanding situations.
Expanded auto tuning,
from easy start-up to automation of high level tuning.